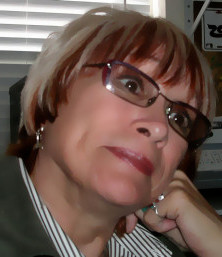 _______________________________________________________________________________
ARTIST STATEMENT
Art was all around me at an early age. Grandma introduced me to oil painting, an aunt to portraits another to scrimshaw. My first artistic love was ships and the sea. Many years ago I left New England and with it my artistic life. Soon after moving to the Southwest I became captivated with the natural beauty of the desert surrounding us. While yearning to put what I saw on canvas, life's events lead me in another direction. With my retirement and the encouragement of my family, I have reemerged as an artist once again.
MISSION STATEMENT
To evoke in others a response of interest, happiness, peace or even laughter, when viewing my artistic creations. To enable the purchase of original and inspiring art to all who may be interested. To offer affordable ranges from prints, to one of a kind work of art. To maintain a high level of craftsmanship and conduct my business to the highest of standards
RESUME
Moved to Tucson AZ in 1976 from Fairhaven, MA.
EDUCATION
2012 – Classes with master artist Lou Maestas in oil rub out
2004 – 2008 Pima community College – Water color 1, 2, 3, The Business of Art 1
2004 – 2008 Arizona-Sonora Desert Museum Art institute-Drawing 2, 3 – Colored Pencil 1, 2,  3, 4 – Portraits in Oil.
 HONORS AND AWARDS
2013  – Group Show "A Family Affair" Juried in to Aqua Caliente Ranch House Gallery for Jan/Feb.
2013 – "Las Angelita's Blanca" & "Una Mas were accepted  into Raices Taller juried fine art exhibition Dia de los Muertos for November
2013 – "Its Hot and I'm Hungery" was accepted into Old Pueblo Grill's  fine art exhibition for July/October
2013 – "Desert Storm" was accepted into Raices Taller juried fine art exhibition Lluvia de Vida (Monsoon) for June/ July
2013 – " Where's Lunch" & "Guarding the Nest" were accepted into the Tucson International Airport juried fine art exhibition Desert Southwest
for June/October "Guarding the Nest" was awarded a Merit Ribbon
2013 – "Fearless Flyer" was accepted into the Raices Taller  juried fine art exhibition Mujeres, Mujeres, Mujeres for April/May
2013 – "Honey" & "Fearless Flyer" were accepted into the University of Arizona's, National Arts Program exhibition for March/April
2012  – Group Show "Like Mother Like Daughter" Juried in to Aqua Caliente Ranch House Gallery for Aug/Sept.
2009  – Desert Greens was accepted in the Arizona Sonora Desert Museum juried fine art show "A Closer Look at Cactus & Succulents".
 MY PAST ACHIEVEMENTS
 SOLO EXHIBITS (Juried)
1974  – Savings Bank Of Fairhaven, Fairhaven MA
1973  – Fairhaven National Bank, Fairhaven MA
1966  – Exeter Hampton Hospital, Exeter Hampton NH
 GROUP EXHIBITS (Juried)
1975 – Providence Art Society Providence RI
1974 – Cape Cod Art Center, Barnstable Ma
1973  – St Lukes Hospital, New Bedford MA
 INVITATIONS AND AWARDS
1970 –  Participated in the 1st Annual Art Symposium of "Artistic Families" New Bedford  Community Center New Bedford, MA,approx 3000 families participated)
1970  – Awarded " 1st Artistic Family of the Year award" New Bedford MA
PUBLICATIONS
1970-1972  – Multiple medical illustrations, published in " Teaching Tools" a medical publication  by Bristol Community college Fall River MA
 TV DOCUMENTARY
1971 – Anna and her Artistic Family ( Anna is my Grandmother and this came about from the  interest generated in " the 1st Artistic Family award")